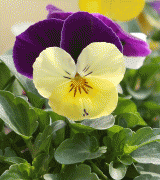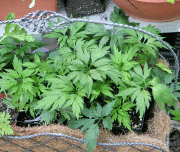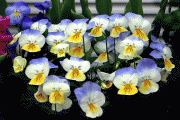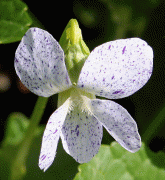 Viola
A large genus of mostly low growing plants with large flowers blooming in spring and summer. They are used as mass plantings and in rock gardens. They can be found world wide with most from the northern hemisphere.
Seed germination of Viola species can be tricky. Often germination is spread-out over many weeks at cooler temps. We do not yet have the best methods worked out to germinate the species we have but wish to point out that some Viola species respond to smoke or GA3 treatment. We have had good results sowing the seeds in a small plastic bag with damp seed medium and keeping them at room temps for 3 weeks then moving the bag to the fridge and every few weeks checking to see if any seeds have germinated- we remove the seeds that have germinated and leave the rest in the fridge. After 12 weeks, the rest of the seeds are moved to room temp for three weeks and check every other day for germination, any seeds that have not germinated are moved back to the fridge again.
Or the seeds can be sown and put outside in a sheltered location and they should germinate in a year or two.
| | | | | |
| --- | --- | --- | --- | --- |
| Code | Name | Image | Price | |
| 754V-A1 | Viola 'Penny Purple Picotee' | | $2.95 | |
| VIVP-A8 | Viola 'Venus Purple' | | $2.50 | |
| BX70 | Viola - Pansy 'Super Majestic II Clear Mix' PRM | | $2.95 | |
| VOLD-A1 | Viola cornuta 'Moonbeam' | | $2.95 | |
| VPLM-A9 | Viola cornuta 'Penny Primrose Picotee' - PRM | | $2.85 | |
| VLP1-A9 | Viola labradorica purpurea | | $2.10 | |
| V1SP | Viola labradorica purpurea - 1000 seeds | | $25.00 | |
| VIO1 | Viola 'ColorMax Berry Pie' primed | | $3.50 | |